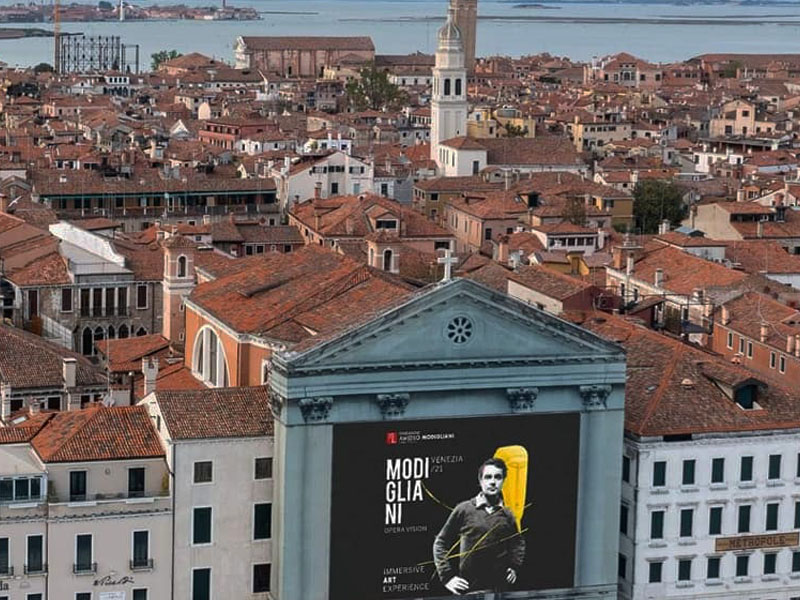 Modigliani Opera Vision
30 Agosto 2021

Accordo di partnership internazionale Italia/Stati Uniti
27 Settembre 2021
Ieri 14 settembre, nella splendida cornice di Castel dell'Ovo,  è stato assegnato un nuovo e prestigioso riconoscimento a Roberto Pantè , creative director della sua azienda Phantasya Communication , insignito del "Premio alla Cultura" nella prima edizione del "Premio Caravaggio 2021" .
L'evento  è stato organizzato e promosso dall'Associazione SFP Social Future Project Italia, presieduto da Pasquale Buonfiglio con la curatela del critico d'arte Enzo Ruju .
Nella giuria sono intervenuti presidenti onorari  e personalità di rilievo come il Console Avv. Gennaro Famiglietti, le cui parole di encomio e stima, hanno avvalorato l'impegno che Roberto Pantè ha profuso nello sviluppo e valorizzazione dei beni culturali su scenari nazionali ed internazionali .
Yesterday, September 14, in the beautiful setting of "Castel dell'Ovo," was awarded a new and prestigious award to the creative director of Phantasya Communication Roberto Pantè, received the "Culture Award" in the first edition of the "Premio Caravaggio 2021" award.
The event was organized and promoted by the Association SFP Social Future Project Italia, chaired by Pasquale Buonfiglio with the curatorship of the art critic Enzo Rujo .
The jury was composed of honorary presidents and prominent personalities such as Consul Avv. Gennaro Famiglietti, whose words of praise and esteem have corroborated the commitment that Roberto Pantè has lavished in the development and enhancement of cultural heritage on national and international scenarios .